The Next Generation

IS HERE!
Learn about our new PRO Line PVD 75's
features and upgrades.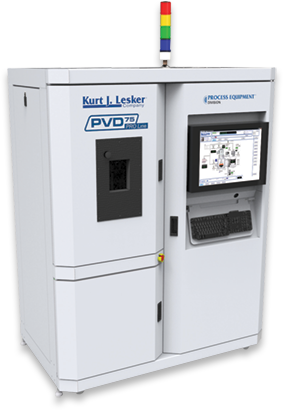 Click Here
Your Innovation
Supported by
Our Materials
We stock a vast assortment of
precious metals, targets, & sources
for thermal and e-beam evaporation.
Click Here
Hydra~Cool™
Increased Cooling Ability &
Improved Temperature Control

Hydra~Cool is a technically superior
and cost effective method of
water cooling vacuum chambers.
Click Here
Quality You Require.
Inventory You Need.
Prices That Meet Budget.
We maintain the largest inventory
of vacuum products available
anywhere!
Click Here
World Class Partners
New Feedthrough
Selection Guide
Finding the right
feedthrough has
never been easier
with our step by
step selection guide.
Click Here
Chamber Builder™
Modify our standard
envelopes to create
a custom
product that
fits your
application.
Click Here
Industries Served
More News ▶

Lesker Quick Order

Know the part numbers for the products you wish to purchase? Simply fill out the form below and click "Add To Cart" to place your order.

Contact Us

Contact Us: Find your nearest office or sales representative. You can reach us by email, phone or mail.
Locations ▶


Service & Support: Direct access for questions about your KJLC products.
Phone: 800-245-1656
Email: salesus@lesker.com


Customer Survey: Please help us identify areas where we could improve our services by completing a brief survey.
Survey ▶